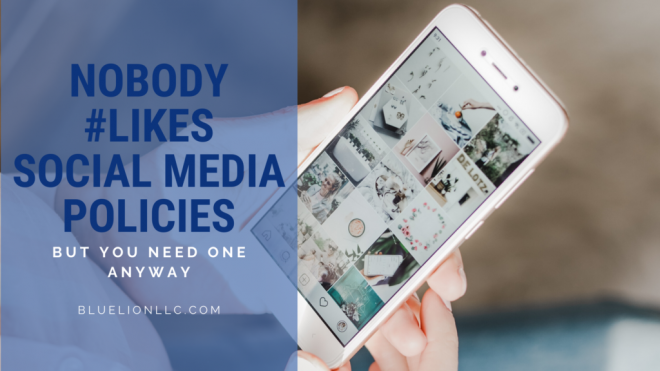 With the number of social networks and devices available at our fingertips, social media activity has become a rising concern among employers. A disgruntled employee can Tweet something negative or post a video tirade in a matter of minutes. #stressed
How can you prevent that type of activity and protect your business when content now spreads like wildfire? First, we explain employers' options regarding social media in a quick video tip:
Those tips just touch the surface of the vast social media landscape! Keep reading to learn:
How to manage employees in the digital world

What makes an effective social media policy

What action employers can and can't take regarding social media and concerted activity
Tips for Managing Employee Social Media Usage
Be proactive by eliminating the reasons for employees to resort to social media to air their grievances. This starts by fostering a transparent working environment and encouraging employees to speak up, whether to their direct managers or HR. 
Inform employees of all of the tools and resources available to them should they have issues (e.g.: internal complaint procedures, whistleblower hotlines, voluntary arbitration for termination cases, supervisor training, and an involved HR department). Most of all, let them know that they will truly be heard.
Although in a perfect world, every issue would be dealt with civilly and face-to-face, it is important to prepare for those less-than-pleasant social media posts. Ensure your HR team is up to speed on employee social media usage and best practices. This includes creating policies on the appropriate use of social media in regards to your business. HR should be in charge of training employees on and enforcing these policies.
What Makes a Good Social Media Policy?
A strong social media policy for employees includes very clear guidelines on what behaviors are acceptable and which are not. 
Key elements of a solid social media policy include: 
Rules regarding ethics, sharing of the company's trade secrets/confidential information, and discrimination & harassment prevention

Tips for posting appropriate and respectful content

What type of social media content is unacceptable and subject to discipline, including termination

Rules about using social media at work

A rule prohibiting retaliation regarding the social media policy
Review these policies to ensure they align with your company's culture as well as the National Labor Relations Board (NLRB) guidance and case law.
What NOT to Do In Your Social Media Policy
Avoid being either too broad or too restrictive in your social media policy. This could be unlawful by interfering with workers' right to complain about their employer and discuss their working terms and conditions with one another.
What Employers Can and Can't Do
You can and should get involved and hold employees accountable for social media activity like:
Harassing and bullying other employees

Conducting illegal activities (e.g.: selling drugs)

Expressing thoughts of life-threatening behavior
On the flip side, employers cannot discipline employees for protected concerted activity on social media. But how can you know if a post qualifies as protected?
First, you need to determine if the subject matter of the social media post involves the employee's terms and conditions of employment. Employees are free to complain about their terms and working conditions. Check out our other post on concerted activity to learn more about what is considered protected.
Second, you will need to determine who the employee is intending to reach. If an employee is talking to one or more coworkers about their terms and conditions of employment, the activity is considered concerted—meaning you can't take disciplinary action.
Additionally, employers need to be careful not to make discriminatory hiring decisions based on what they see on a candidate's social profile.
Whether you can or should fire an employee because of a social media post depends on the situation. When you have a good social media policy for employees, the process will be that much easier. Make careful decisions based on social media actions; just because someone violates the policy, doesn't necessarily mean you should immediately fire them. Sometimes, these issues can be addressed with the employee at hand and resolved.
Maintain Social Media Compliance
Having a clear social media policy in place will prepare your company in the case of an inappropriate post on the 'Gram or a complaint-filled chat. Plus, a documented policy and training during employee orientation will protect your business and prevent negative social media interactions. It is also important to stay up-to-date on the latest social media trends and regulations. 
If you have any questions or need assistance creating an effective social media policy, contact BlueLion at 603-818-4131 or info@bluelionllc.com to learn more about our policy development services today!
The information on this website, including its newsletters, is not, nor is it intended to be legal advice. You should contact an attorney or HR specialist for advice on your individual situation.