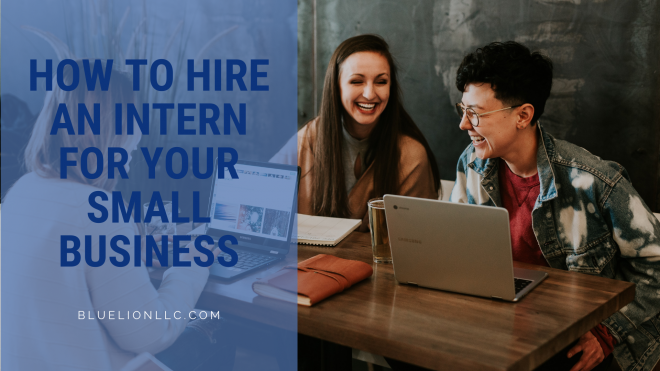 Are you considering hiring an intern for a certain department or project? Internships benefit small businesses in a few valuable ways while allowing companies to give back to aspiring professionals. 
Internships are often for academic credit and can last a semester, a summer, or a full year. One of the most important factors in hiring interns who fit into the role and your company culture is giving yourself plenty of time. Considering the usual college schedule, typical internship cycles run as follows:
Spring internships = Start in January

Summer internships = Start in May/June

Fall internships = Start in September
If you have not done so before, you may be wondering why and how to hire an intern. Below, we'll discuss the value of internships for employers as well as eight keys to successful internships.
Why Hire an Intern?
For employers, there are several important benefits of hiring interns. Internships are a great way for current employees to gain experience in managing and training people. Staff will expand their leadership skills by giving them the opportunity to hire and coach interns.
Interns also bring new ideas and perspectives to the table, something every company could use. Each intern comes with their own knowledge and experiences. They could teach your team about a technique, equipment, or tool that can help your business work better. Some interns may even question your current systems and processes, challenging your company to progress or become more efficient.
Who isn't looking for ways to ease the recruiting process? Internships allow you to evaluate potential hires before offering them a full-time position. If all goes well, a solid internship program can help you build a pipeline of future employees who already understand your company and culture.
Last but not least, hiring interns makes your company look good. You are giving back to college graduates who are entering the workforce by offering them real-world experience. This is a great opportunity for you to build a positive reputation among your local community.
8 Keys to Successful Internships
Below are our top tips on how to hire interns and make the most of every internship as mentioned above. 
1. Create a solid internship program.
The first step is to have a plan in place for every intern. You may hire interns for different departments or jobs, so it's important to define what skills and responsibilities will be required for each. Internships can range from skilled trades to business administration to marketing…and the list goes on.
Your internship program should define:
Intern job description

Who will supervise and mentor the intern (with a backup in mind!)

Intern work hours

Training time and plan

Time dedicated to specific tasks or projects

Internship objectives
We'll dive deeper into a few of these a bit later.
2. Craft a clear intern job description.
Creating a clear and reasonable intern job description is a must before you start hiring interns for your small business. This should list:
Intern responsibilities

Training they will receive

Hours and schedule
Use the description to set accurate expectations of what the intern will learn and what kind of experience they will gain. A graphic design intern at an agency, for example, might create a specific piece like a brochure while learning about the agency workflow. An intern at an HVAC company, on the other hand, might learn about safety measures and handling of equipment. 
3. Build relationships with local schools.
This includes colleges, universities, and trade schools. After all, many interns are students searching for internships for academic credit or a bit of hands-on experience before entering the workforce—so why not start where your market is? 
Many academic institutions have internship programs offering college credit. Some universities provide funding to help students who participate in unpaid internships. There are also trade schools that offer co-op programs to students who alternate between working and taking classes to earn their degree.
Regardless of the internship role you need to fill, educational institutions are a great place to start advertising to young people ready to kickstart their careers. Work with their career development centers, list the internship on their job boards, and attend job fairs. 
4. Consider student-learner internships.
Depending on your business and what type of intern you want to hire, you might consider a student learner internship. This type of internship means hiring someone over 16 years old (over 18 for hazardous jobs). 
If you're considering a hiring student-learner intern, you'll want to partner with high schools and trade schools or associations. This type of program might allow you to pay the intern 75% of the minimum wage while working on a part-time basis. A few important notes about student-learner programs:
Your company must be registered and approved by the US Department of Labor.

Additional registration is often required at the state/local level.

The student must attend an accredited school.

Some schools require students to maintain a specific GPA during their time in the program.
Giving students a chance at real-world work experience in high school can help them determine their future educational goals and career path. It's a powerful way to help them build their skills, knowledge, and confidence early on!
5. Offer paid internships.
A growing number of internships in the United States are not only paid, but include other benefits like housing and travel. Typically, interns must be paid at least minimum wage; if your state minimum wage is higher than the federal minimum wage, they must be paid at that rate.
Also be sure to check with your local government and school work programs regarding: 
Limits on how many hours an intern can work. (The federal government has no limit on hours.)

Overtime pay if required and applicable (e.g.: over 8 hours a day or 40 hours a week)

Sick pay requirements (not required on a federal level).
In addition to requirements, paid internships are found to work out better in the long run. Research found that paid interns were 34% more likely to receive at least one job offer than unpaid interns. 
Not to mention, unpaid internships must meet a number of requirements by the Department of Labor. In fact, the DOL has a "primary beneficiary test," which includes seven criteria that all have to apply to an unpaid internship to ensure it is legal.
At the end of the day, paying your interns will show your entire team that everyone is valued and appreciated.
6. Take time to train and acclimate interns.
Remember, interns will most likely need longer onboarding and training periods. Students may not have much—if any—work experience, meaning they will require more guidance and coaching in areas that may seem standard and routine to experienced employees. Incorporate time and planning into the internship program for any necessary training. Teach them how to apply their academic knowledge to real-life situations.
Also, be sure to acclimate interns to the company. Invite them to meetings, lunches, and other company events to help them feel comfortable. They'll learn how to handle themselves professionally and gain an understanding of your culture, which is perfect if you plan on offering them a job after the internship.
7. Make internships at least five- to six-months long.
With the above in mind, consider hiring interns for longer periods of time if possible. This will give you more time to spend onboarding and training an intern, rather than trying to cram everything into just two or three months. A longer internship will allow you to further develop an intern's skills, helping them become an even better full-time candidate for your organization.
8. Plan out a fair and balanced workload.
While many TV shows and movies illustrate internships in a miserable light (i.e., a lowly intern fetching coffee, making copies, and doing all-around grunt work), that is certainly not the experience you should offer your interns. 
An internship should offer value and applicable experience that helps the intern build their skills and achieve their goals. Have a specific project or assignment(s) ready for each intern—again, this should be part of the internship program and job description. 
When it comes to workload and project type, don't overwhelm them by asking for too much. On the other hand, don't bore them with menial tasks like filing. Remember, having an intern sitting around doing nothing doesn't help your company, either. If an intern does finish a task or project early, let them shadow coworkers and observe more advanced work. 
Hiring Happy Interns
Hiring interns for your business offers many benefits for small businesses as well as the young future workforce. Effective internships are learning experiences for both the employer and the intern. At the end of each internship, be sure to get feedback by asking interns: 
What they learned

How they feel the internship helped them

Things about the internship they feel worked well

Areas for improvement
Whether you need help setting up an internship program or have more questions about how to hire interns, BlueLion will be happy to guide you. We'll help you create positive internship experiences and ensure you remain compliant with DOL regulations. Contact us at info@bluelionllc.com or 603-818-4131 today!
The information on this website, including its newsletters, is not, nor is it intended to be legal advice. You should contact an attorney or HR specialist for advice on your individual situation.